Distance (Remote) Energy Healing Appointments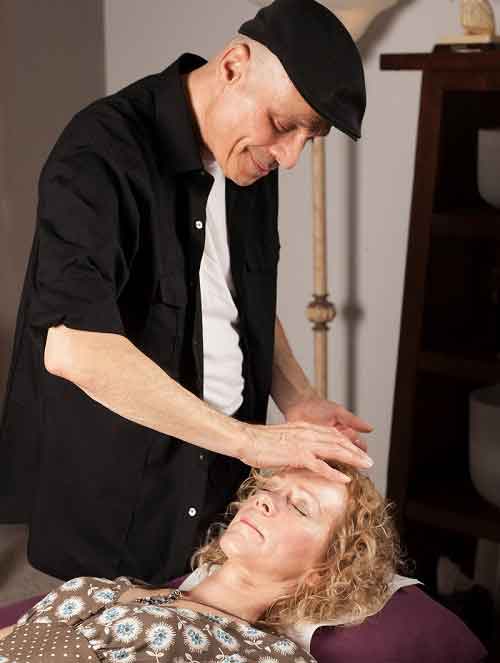 Master Jesse
How Distance Energy Healing Works & How It Can Benefit You
Through meditation and the directing of energy within myself, I move into a semi-quantum state which allows me to be in a client's vibration. Specific details of how distance energy healing works takes decades of study. Energy Healing both in-person and distance are both non-linear; any linear description would not come close, but I do give a brief explanation along with how it can help you heal on our Energy Healing page. If you have a question on specific physical or emotional issues, please check out our "Issues" page; you can also read longer articles covering many aspects of Energy Healing in Learn More About Energy Healing.
Cost of Services
All Distance Energy Healing appointments are $85.00 per 55 minutes. All payments are made through our online scheduling process, which accepts PayPal in addition to Credit Cards, Debit Cards & Prepaid (Gift) Cards from the following companies: VISA, MasterCard, American Express, Discover, JCB, Union Pay.
You can pay directly with your credit, debit or prepaid card on our Scheduling page, or you can choose to have your payment processed through PayPal. (If you choose PayPal, please note they DON'T require that you open an account with them when you process a credit, debit or prepaid card through them for payment; just enter your credit card info as a GUEST.)
International Clients: Note that if you process your payment through PayPal, they do charge you additional fees for currency conversion (on top of what your credit/debit/prepaid card will charge you). It may benefit you to pay directly with your credit/debit/prepaid card vs. processing through PayPal.
Distance Appointment Requirements:
All appointments are conducted over the telephone -- all you need is an uninterrupted phone connection for 55 minutes. When you schedule your appointment, you will be asked to provide your phone number. I will call you at the scheduled time at the phone number you provide. If you do not answer, I will call you again 5 minutes later. If still no answer, your appointment will be deemed a "No-Show", as per our Cancellation/Rescheduling Policy.
Assessment/Healing Session:
The first 10 minutes of the call, we will discuss your concerns, and this will also give me the opportunity to establish your vibrational frequency. The remaining 45 minutes I will do either intense energy healing work on you, coaching (using my voice to project energy healing), or a combination of both. The only thing I ask of you is to put your phone on the "Speaker" function and relax.
Scheduling Policy
Please read our Scheduling Policy for information about cancellations and rescheduling.
Frequently Asked Questions
Do you have additional questions? Please read our Frequently Asked Questions page; if you don't find your answer, please fill out our Contact Form below. Thank you!
Contact Form
If you have questions regarding our energy work, please fill out and submit contact form below:
We at Apex Energy Masters/Mystical Earth Gallery believe that when properly applied, energy work can energize any physical body, opening a window of opportunity for the body to heal itself. We do not make any medical diagnoses; nor will we interfere with any medical treatment. If you suspect you need medical intervention and attention, please contact your physician.
We are available as a complement to other treatments which you may be receiving. We cannot guarantee results, although the majority of our clientele appear to have significant improvements in their lives – spiritually, mentally and physically. No medical institution nor healer can guarantee anyone's health, nor can any treatment guarantee to be successful. We will promise you that we will put our heart and soul into your healing.
The contents of this website are for informational purposes only and are not a substitute for professional medical advice, diagnosis, or treatment.