Distance Energy Healing
40 Years Experience with Over 40,000 Successful Energy Healing Sessions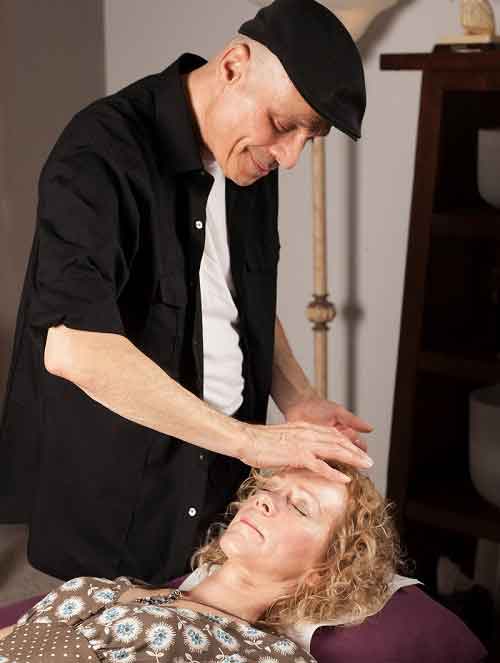 Master Jesse
 
 
How Does Distance (Remote) Energy Healing Work?
Through meditation and the directing of energy within myself, I move into a semi-quantum state which allows me to be in a client's vibration. Specific details of how distance energy healing works takes decades of study. Energy Healing both in-person and distance are both non-linear; any linear description would not come close to describing how it actually works, but I do try to give a short description on "Learn More About Energy Healing".
 
Cost of Services:
All Distance (Remote) Energy Healing appointments are $85.00 per 55 minutes. Online payments are made automatically during the Online Scheduling process, and you can choose to pay directly with a credit card on our Scheduling page, or you can choose to have your payment processed through PayPal. (If you choose to have your payment processed through PayPal, please note you do not need an account with PayPal; they will give you an option of paying with a credit card or debit card without a PayPal account). INTERNATIONAL CLIENTS: Note that if you process your payment through PayPal, they do charge you additional fees for currency conversion.
 
Distance Appointment Requirements:
All appointments are conducted over the telephone -- all you need is an uninterrupted phone connection for 55 minutes. When you schedule your appointment, you will be asked to provide your phone number. I will call you at the scheduled time at the phone number you provide. If you do not answer, I will call you again 5 minutes later. If still no answer, your appointment will be deemed a "No-Show", as per our Cancellation/Rescheduling Policy (see below).
 
Assessment/Healing Session:
The first 10 minutes of the call, we will discuss your concerns, and this will also give me the opportunity to establish your vibrational frequency; I will also give you a short instruction on meditation. The remaining 45 minutes I will do intense energy healing work on you. The only thing I ask of you is to put your phone on the "Speaker" function and relax.
 
Contact Form
If you have questions regarding our energy work, please fill out and submit contact form below:
 
Cancellation/Rescheduling Policy
This Policy allows us to serve the needs of our clients more efficiently, and we thank you in advance for your understanding and cooperation. You agree to the following stipulations when you schedule a Long-Distance Healing Appointment with Master Jesse:
✔ I understand if I am late for my appointment that this time will be considered as part of my session, and my session will not extend beyond the scheduled block of time for my appointment.
✔ If I need to cancel or reschedule my appointment, I agree to do so with a minimum of 24-hour notice via electronic scheduling on the Apex Energy Masters website (keep your Appointment Confirmation e-mail, as there will be links on there for Cancelling and Rescheduling). If I cancel with a minimum of 24-hour notice, I will be refunded $85.00 via form of original payment.
✔ If I miss my appointment (No-Show) or do not provide a minimum 24-hour notice to Cancel my scheduled appointment, the full payment of $85.00 for that appointment will not be refunded. Emergencies will be taken into account.
✔ If I do not provide a minimum 24-hour notice to Reschedule an appointment, I will be charged an additional $25 service charge.
✔ I understand that after 2 missed, cancelled or rescheduled appointments WITHOUT the appropriate 24-hour notice, I may not be allowed to schedule appointments.
« Our Services