Energy Healing (duplicate)
Professional Intuitive Readings with Master Jesse
Book an Intuitive Reading today to help you understand your current path in life, and where that path may take you into the future.
Understand yourself better and the choices you make.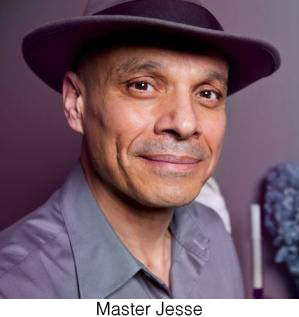 Professional insight for:
• Personal & Relationship

Issues

Issues
• Business & Corporate

Services

Services
• Career Advice
Intuition is Energy
Master Jesse approaches his Intuitive Readings as he does with his Energy Healing practice: he focuses on the various wavelengths of energy you are emitting. In an Intuitive Reading, this allows him to see your current path in life.
Is an Intuitive Reading with Master Jesse a Psychic Reading?
The simple answer to that is, yes (and no). Why? They are essentially the same, but the word psychic has been misused in so many ways throughout the ages. A real psychic simply interprets energy.
Today, through modern technology and research we now have evidence that psychic intuitive abilities are a natural phenomenon within all of us – and like anything, with different variations and degrees.
Intuition is truly just tapping into quantum universes, which are places that exist without judgement, where knowing exists without words.
What to Expect During Your Intuitive Reading
When Master Jesse conducts an intuitive psychic reading, he attunes himself to the vibration of your voice and it tells him a story. As long as he can hear your voice, he can provide you with a highly accurate intuitive psychic reading, whether in-person or remote.
During your Intuitive Reading, Master Jesse is tapping into what more than likely will occur based on where you are allowing the flow of your or others' energies to take you. He does not predict the future. Instead, he "sees" strands of time that can happen. As a seer, Master Jesse can help you understand where you stand now, and where that "now" may take you into the future – which will ultimately help you understand yourself better and the choices you make.
Compassionate But Truthful
Master Jesse will tell you the truth of what he sees, and his readings can be very intense as he tells you what you need to hear, not what you necessarily want to hear. He is very direct and his speaking style has been described as politically incorrect (in a good way!), but also very compassionate. He uses common language and humor that most can relate to.
Book Your Intuitive Reading Today!
$85 for 55 minutes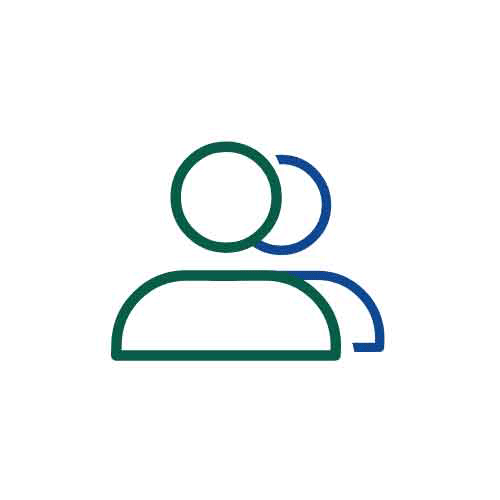 In Person
Due to COVID-19 In-Person Appts currently not being scheduled.
Questions?
Read our Frequently Asked Questions or fill out our Contact Form below.
F.A.Q.
Q: What can I expect during an Intuitive Reading with Master Jesse?
A: The process on your end is simple: have at least one question you want answered at the beginning of your appointment. Keep in mind Master Jesse rarely gives yes or no answers, so if you have more than one question, ask your most important question first. This is important, as a question gives him focus and hearing your voice helps him tune into your energy frequency. As you speak, Master Jesse's heart and mind opens, and he will tell you the truth of what he sees.
A: What if we do not connect?
A: Each individual is different in relationship to the wishes and desires they are projecting, so the time it takes to accurately attune to a client varies from person to person. If Master Jesse does not tune into you psychically within the first 15 minutes, he will inform you as such and offer you a refund.
Q: Can I have someone listen into the appointment with me?
A: It is not recommended that anyone else be in the room with you during your appointment, as Master Jesse will also pick up on the additional person's energy. That will not be beneficial to you, the client, as the outcome of the reading will be highly inaccurate.
Q: Can I record my appointment?
A: Yes, it is recommended that you use a phone or portable recorder to record your reading, as they can very intense and Master Jesse talks – a lot! In fact, he reads your energies about 2 years out, so it is a good idea to record so you can relisten, as it is an enormous amount of information. Clients always discover information they may have missed during the initial appointment or have forgotten.
Q: How accurate is Master Jesse?
A: He is highly accurate. He has been doing Intuitive Readings professionally for over 45 years, in addition to using his highly attuned intuition when he does his Energy Healing work – also for more than 45 years and over 50,000 Energy Healing Sessions. In addition, Master Jesse has had visions and omni experiences (where the mind opens into the infinite) for over 65 years, since the age of 3.
Q: Will Master Jesse help me connect with my spirit guide?
A: Master Jesse will not help you search outside of yourself for anything or anyone. His purpose is to set you free within yourself so you may discover your universe and all that is within it.
Q: Can Master Jesse communicate with those who have passed on?
A: Master Jesse's philosophy is to leave those who have passed to continue their journey. He has faith they are guided by their hearts, and he will not interfere with their journey. If you are grieving for a loved one, Master Jesse will help you deal with your grief and move forward in peace.
Q: I feel, or was told, that I have a spell or curse put on me, as so many bad things are happening in my life. Can Master Jesse remove it for me?
A: No one has actually put a spell or curse on you, but you are convinced there is due to events happening in your life, or someone has convinced you that they are putting a curse on you because they don't like you. There are those who dabble in such things, mostly just creating negative vibrations around themselves. The only way it can truly have an effect on you is if you allow yourself to absorb their ugliness and dress yourself in their fear. I cannot remove something that does not exist, but I can help you see and understand that it is just the façade of power they have falsely convinced you that they hold over you.
Q: Can Master Jesse tell me if someone is cheating on me?
A: He is not a private detective. Master Jesse is a healer and will help you heal your heart. He will not use his abilities to persecute any individual.
Contact Form